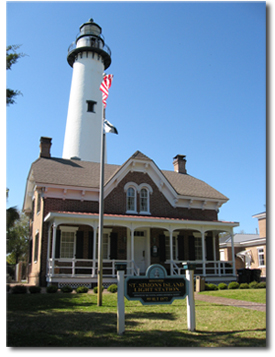 Welcome to my website! I feel very fortunate to introduce you to The Golden Isles of Georgia. If you are familiar with this area, then you already realize how unique it is. If not, then you are in for a special treat. Comprised primarily of Saint Simons Island, Sea Island, Jekyll Island and the mainland community of Brunswick, along with wide expanses of protected marshlands, this area is rich in natural beauty and intriguing history. In my 39 year career in real estate, it has been my pleasure to help fulfill the dreams of those who have decided to make this area their primary or 2nd home. The Golden Isles is not about being just a beach resort, it has so much more to offer. Not only are there public beaches on the Atlantic Ocean, but also public and private golf courses, recreational boating and fishing in salt water rivers and off shore reefs, monohull and beach catamaran sailing, nature trails, miles of bike and walking paths, historical places to visit and of course the RESTAURANTS!! If for no other reason, you must come experience the wide variety of cuisines offered - especially the seafood dishes with fresh Georgia wild shrimp and locally caught fish.
What I hear from my clients is that this area just feels like home. The full time working and retired community welcome our visitors and enthusiastically share their stories of finding this treasured lifestyle. There are very few places on this earth where one can view the ocean while standing in the shade of a giant oak tree draped with Spanish moss or take a day trip for activities that range from swamp tours to concerts. There is so much that is accessible with Jacksonville, FL and Savannah, GA each being a little over an hour away.
Please allow me to be your guide to view the wide selection of neighborhoods, homes, condominiums and land that are available.


Thank you for visiting!